Christmas Trees
Huge Selection of Fresh Cut CHRISTMAS Trees!
Are you looking for good old fashion service when picking out your Christmas Tree? Bring your family down to Meadowbrook Farm in East Longmeadow where we cut, bail, rope, and load your tree onto your vehicle for you. We believe in quality customer service and want you and your family to have the best experience picking out your Christmas Tree.
Christmas Trees
We specialize in Fraser Firs, which are the most iconic types of Christmas Trees available. They offer a uniformed pyramid-shape with strong branches which point upward. They are a dark blue-green color with a gray-brown trunk. Frazier Firs omit a pleasant smell and are easy to transport.
Although we specialize in Fraser Firs and tall trees, we have a huge selection of trees ranging from small table top to fourteen foot trees. You will be certain to find the tree you are looking for at Meadowbrook Farm.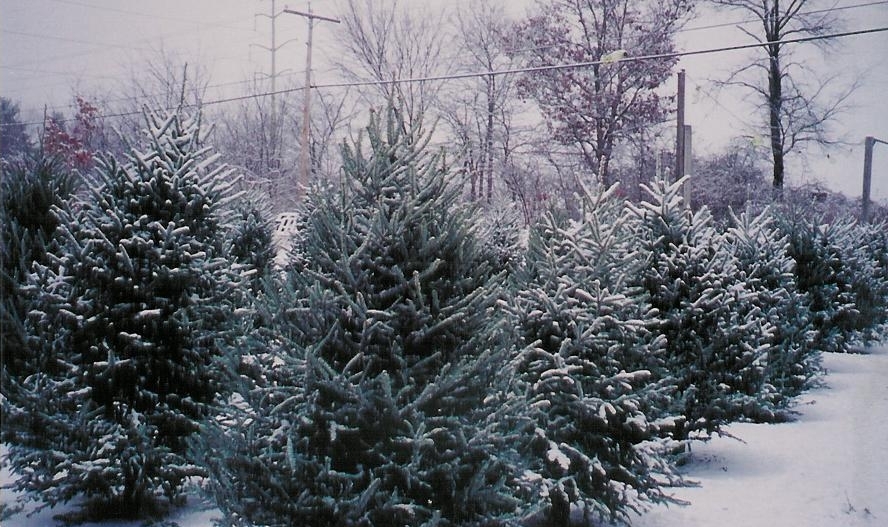 WE HAVE HUNDREDS OF TREES AVAILABLE IN SIZES RANGING UP TO 14'!
Christmas Wreaths
One of the most popular Holiday Decorations is Christmas Wreaths. In addition to hundreds of trees available, we also have a huge selection Christmas Wreaths! Christmas Wreaths can be used in many different ways and in many different settings. It is common to see them hanging on doors or walls, on a stairway and even be used as a table centerpiece. Wreaths are a great accent for any home or business.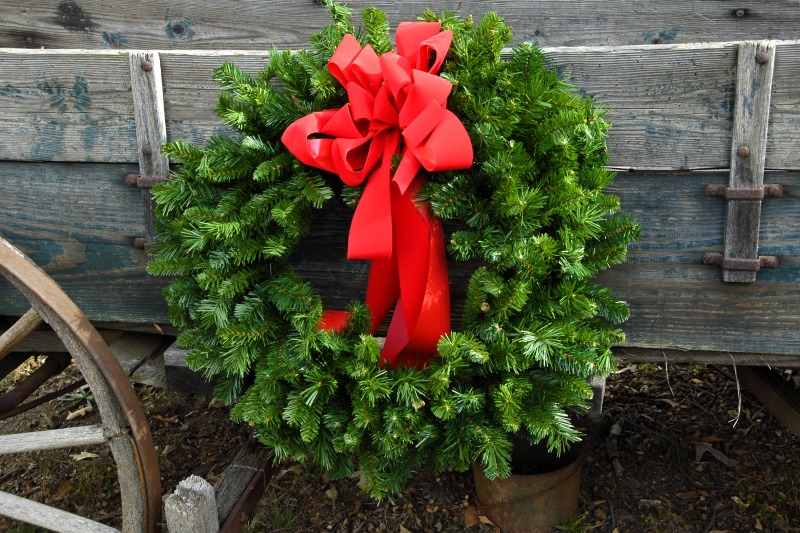 DECORATE YOUR HOME WITH OUR WIDE SELECTION OF CHRISTMAS WREATHS!
Christmas Kissing Balls
Are you looking for a unique accent for your home or business? We have a wide selection of kissing balls available. These decorative balls of evergreens, holly, and herbs hang over doorways. They can also be filled with mistletoe!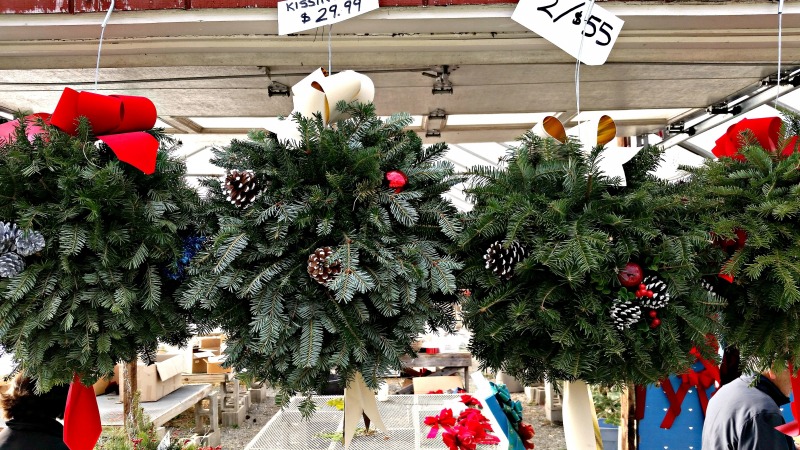 DECORATE YOUR HOME WITH A UNIQUE CHRISTMAS BALL!
Christmas Tree Cutting
Once you find that perfect tree, now you have to get it home. We will not only help you cut your tree but rope it and load it on your vehicle!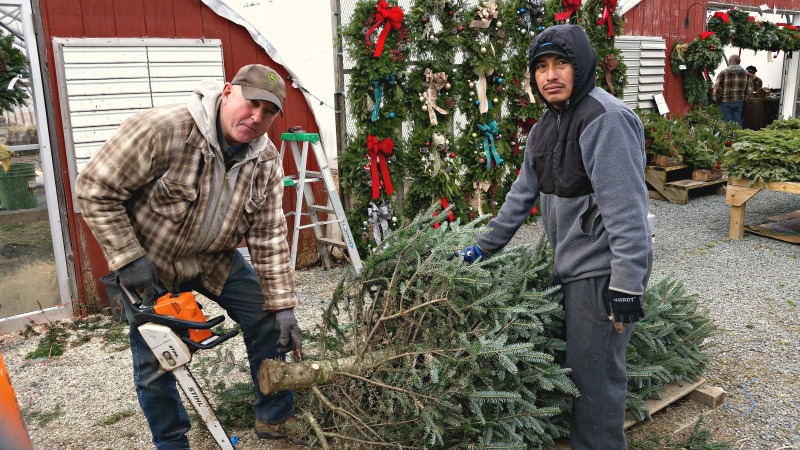 WE HELP YOU CUT, ROPE, AND LOAD YOU TREE ON YOUR VEHICLE!